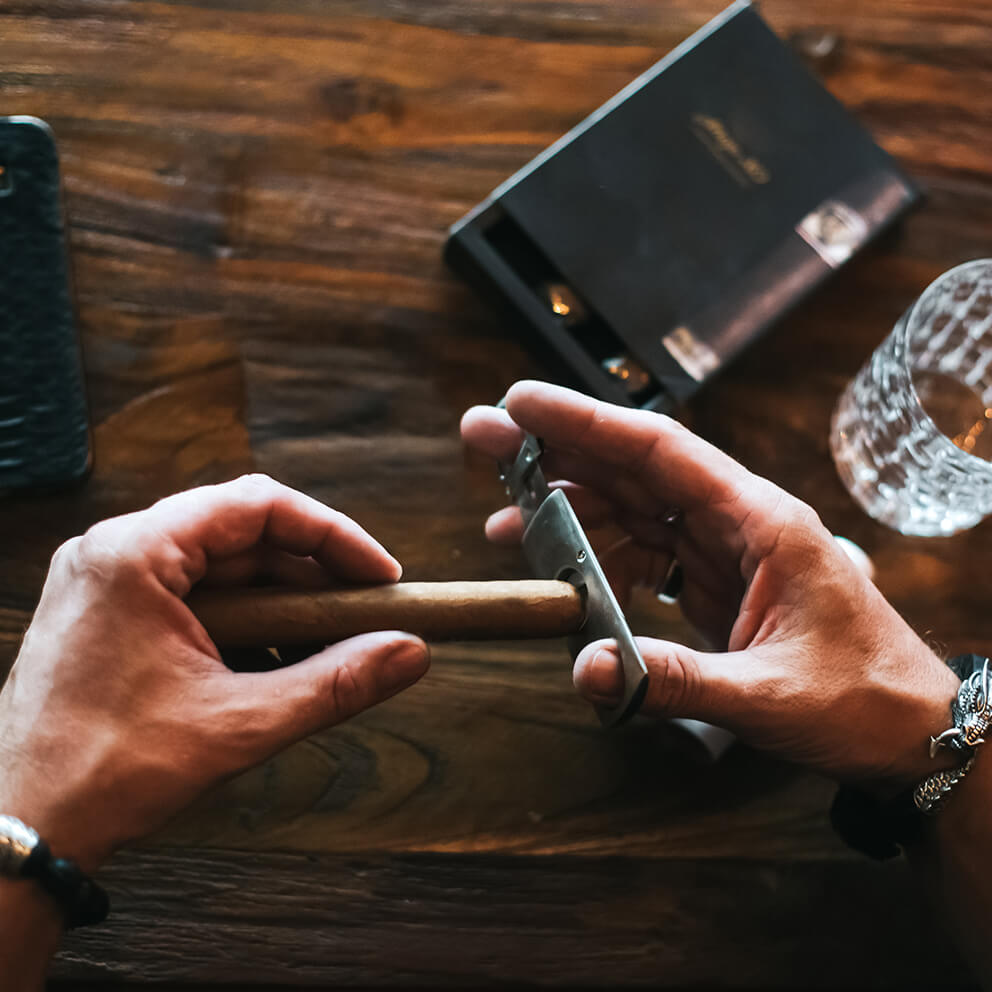 In addition to the large selection of liquor, beer, and wine, Smith's Liquor Gallery also specializes in hand-crafted cigars.
Smith's walk-in humidor features beautiful Spanish cedar from floor to ceiling and contains the area's most thoughtful selection of cigars. The humidor houses over 100 hand-crafted cigars kept in a delicate climate of 70 degrees with 70 percent humidity. Each handmade cigar is imported, and boxes are sold at discounted rates.
If you need help picking out the perfect cigar for yourself or as a gift for friends and family, talk to Tim Smith. He has incredible knowledge about the cigars we have in stock and can help find one you're sure to enjoy.
Favorites
Arturo Fuente
Ashton
MonteCristo
Partagas
Punch
La Gloria
Gurkha
Deadwood Tobacco Company